For 2020, Knoedler Manufacturers releases a Tall Back version of their popular Air Chief Line of seats. The Tall Back seat offers all of the same core features, options and upgrades as the Air Chief line but boasts a full back cushion for drivers that prefer the full support. The new styling adds to the modern feel of the seat but with the same tried and true ergonomic fit of the Air Chief line.
Contact us at Seat Specialists to add the Air Chief Tall Back to your rig today! (269)841-4333
Pricing and Options are available online: https://www.seat-specialists.com/products/knoedler...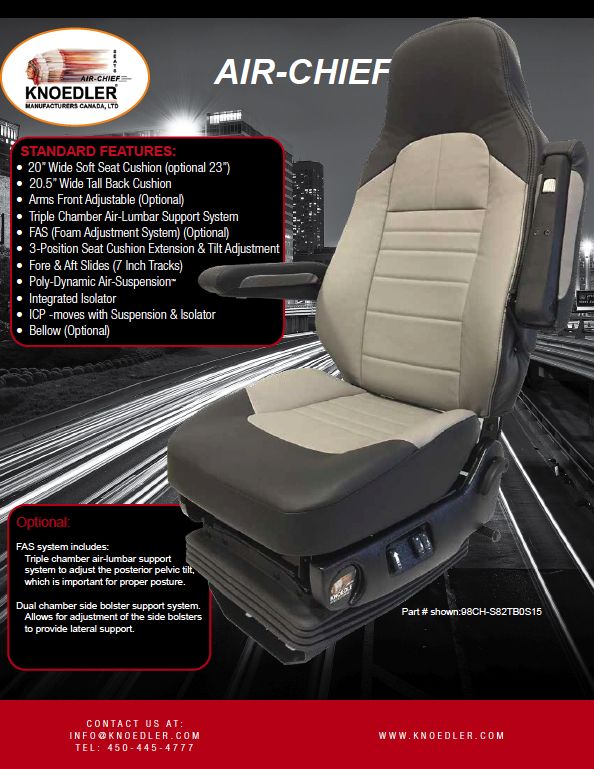 Recent Posts
Seat Specialist is now carrying Kogler Truck Seat Cushions and Mattresses. As part of Ko …

GraMag new semi truck seat in black Genuine Leather with black/grey/tan stitching with air suspensio …

Use Coupon Code FIA10THANKS to get 10% each seat cover ordered before 12/18. FIA Seat CoversIf …