Knoedler Air Chief Seat (choose your options)
SKU:

98CH-S72MH0

Availability:

Custom Made in 2 weeks

Shipping:

$199.00 (Fixed Shipping Cost)
Description
The Knoedler Air Chief line offers a customizable seat to meet the individual needs of drivers rather than a one seat fits all solution. All seats come standard with the following features:
Upper and Lower Air Adjustable lumbar
Color Definition

Single color with accent double stitching in contrasting or common color
Two-toned with accent double stitching in contrasting or common color

Bellow Cover
Isolator with Lock Out Option
3-Position Seat Cushion Elongation Adjustment
No-Step Continuous Adj. Recline Mechanism
Comfort Seat Belt Wear Mount
Fore & Aft Slides

Poly-Dynamic Air-Suspension -

combines the "isolator suspension" (fore & aft suspension) with the "air-suspension" system (vertical suspension).

Improved performance as both directions of the suspension are coherently integrated and therefore work together as one.

Increased Comfort:

Because the ICP's (Inter Connecting Points) of the lower 2 seat-belt-mounting points move with both the vertical suspension

and the isolator suspension during normal operation. And therefore there are no relative movements between the seat belt

and the body of the seat occupant.

This drastically improves the seat belt wearing comfort and therefore automatically encourages seat belt use.

Less moving parts which directly result in more stability and longer life cycles.

Less noise: No rattling of the slide mechanism.
To best fit a driver, it is very important that the seat cushion is at the optimal height. There are two main options in this seat line (and if you want one even lower, check out the Extreme Lowrider):
Low Base: 13"-18.5" Mid Ride: 16"
Standard Base: 14.5-21" Mid Ride: 18"
The Stroke (up/down travel of the suspension) is set at the factory with options at 3", 4", 5.5" or 7". Generally, the standard stroke is set to 5.5" and matches the low-high points listed above but if you prefer a different stroke height there is no additional charge.
The seat cushion has two width options: 20.5" and 23". There are some additional options (such as Probax) that are only available in the 20.5" cushion. Most drivers prefer the 20.5" standard cushion which is built up ergonomically on the sides to contour the seat and remove pressure from the tailbone.
How is your posture in your seat? Do you have increased fatigue, poor circulation or numbness in your legs? If any of these are true, adding Probax to the 20.5" cushion is an important upgrade to consider. Probax changes the drivers posture in the seat, bring along health and safety benefits that are critical to the longevity of a driver's career.
In addition, if you are frequently in and out of the cab, the proper posture position allows you to recover quicker after exertion outside of the cab.
Probax does so much for your posture that additional lumbar adjustments are most likely not necessary but you can choose to add adjustable air back bolsters to the seat. These are expandable air bags on the side that hug you into the seat for added stability and support on the roads curves and turns.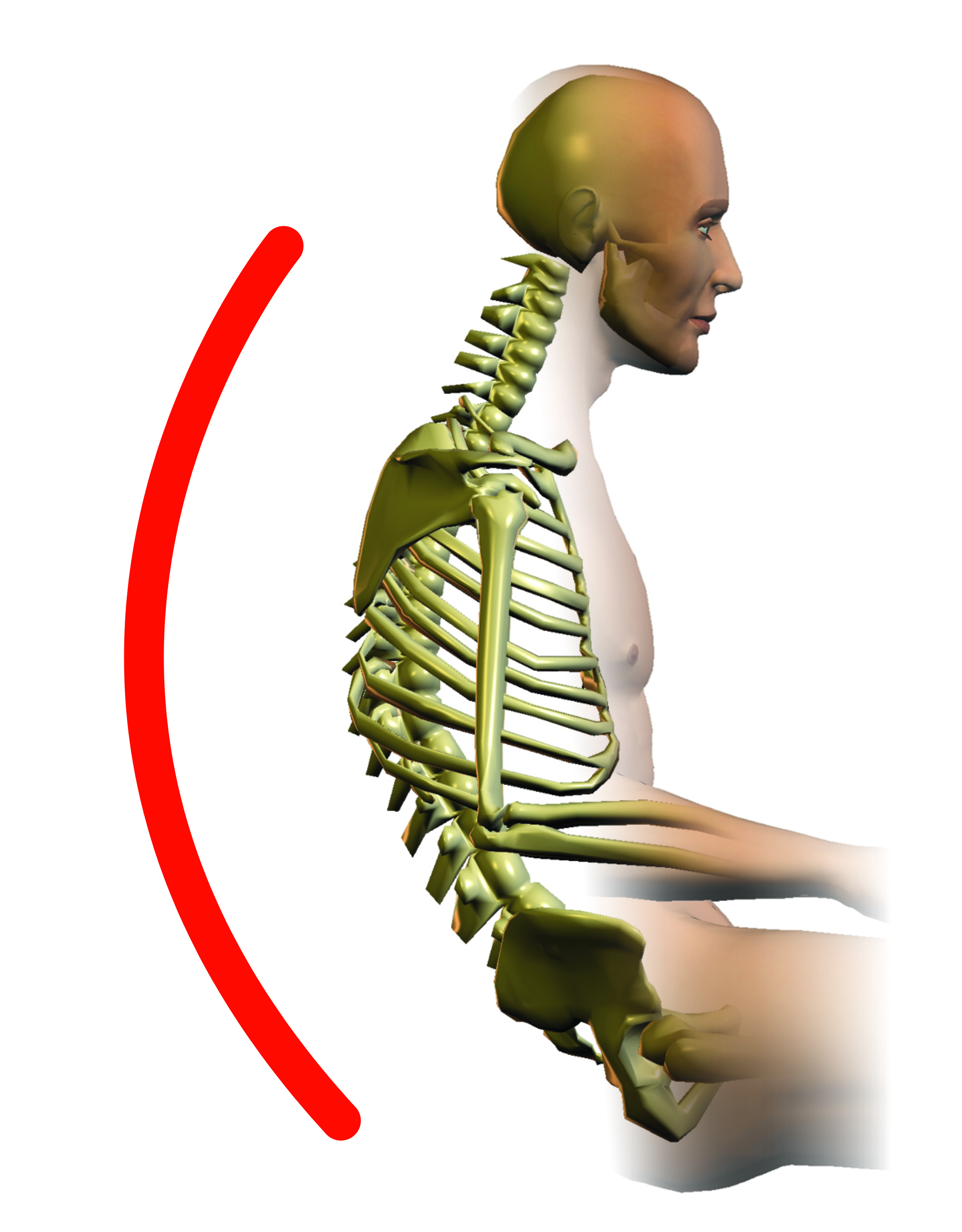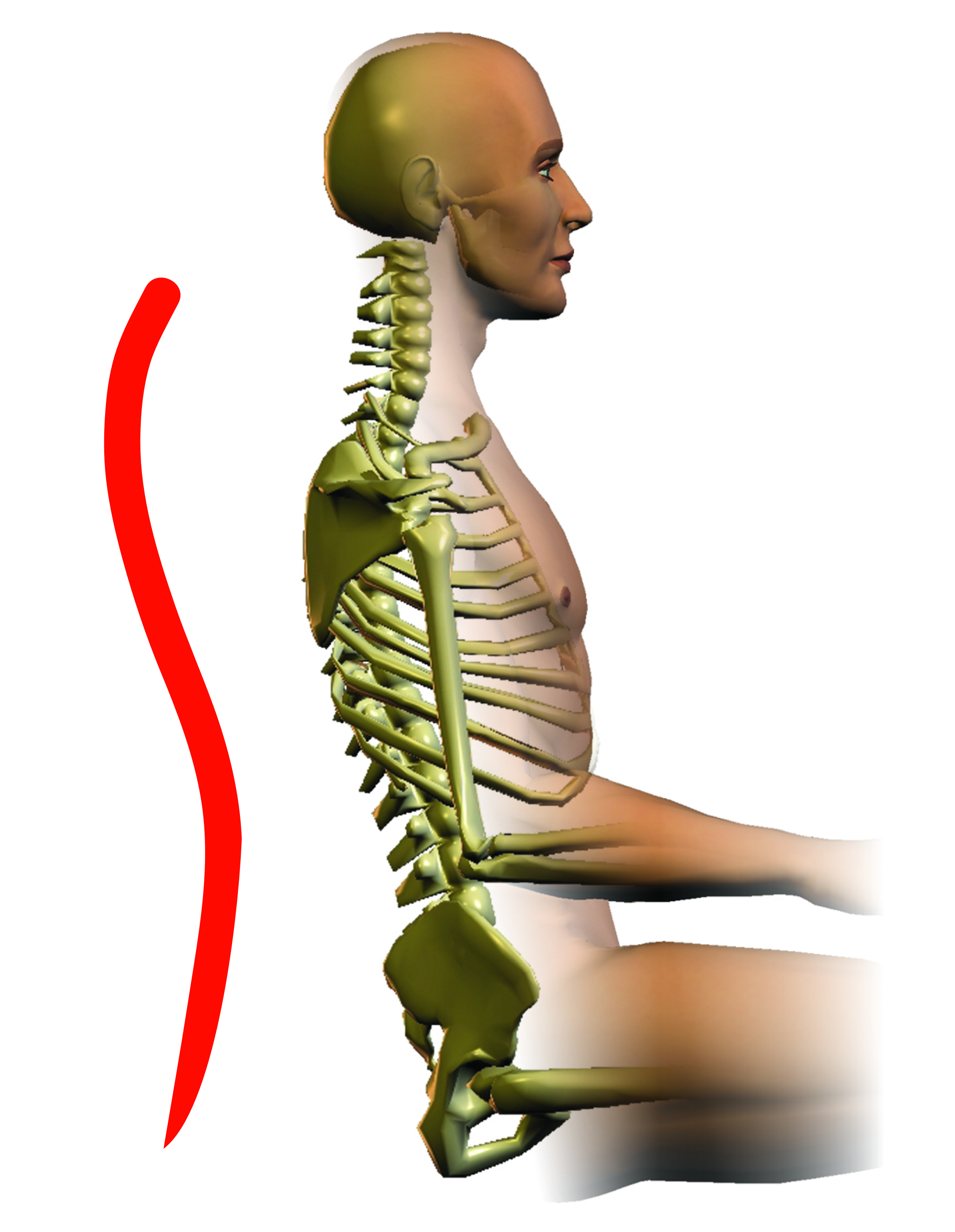 The benefits of a mid back style seat with headrest is the flexibility it gives you to drive with no obstruction and improved visual awareness of everything around you. Knoedler offers a simple up/down adjustable headrest as well as a more advanced head rest that has several positions available for your optimal comfort, as shown below:

Additional options include:
Dual Chamber Side Air Bolsters in back cushion that hug you into the seat
Massage

(4 programs in seat back and cushion)

Heat

Heat and Cool

Gel pad in seat (not to be combined with other comfort features)

Memory Foam (1" layer)


Probax Posture Correcting Foam insert. Positioned in the seat cushion to provide support to sit-bone pressure points.

Standard Headrest, No headrest for a Mid back seat or Advanced Headrest

Fingertip controlled adjustable armrests (or left/right only armrest)


Wider Seat Cushion base. Expand from 20.5" to 23" from side to side

Pneumatic swivel 180 degrees to left or right (adds approximately 2" to the top of seat cushion height)


Controls on left or right

Standard or Heavy Duty Suspension (rough road conditions or 350+lb drivers)

Stroke - Suspension Travel Height


Mixed Fabric Selection (combine synthetic leather outside panels with Mordura inside panels)

Map Pocket
View All
Close
Warranty Information
Knoedler Manufacturers, Inc. warrants that each new Knoedler 9800-Series AIR-CHIEF and accessories (except Cushions, Shrouds and Armrests) supplied by Knoedler shall be free from failure due to defective material or workmanship for a period of five years
View All
Close
Additional Information
| | |
| --- | --- |
| Cushion Height: | 15-21" Mid Ride: 18" |
| Cushion Width: | 20.5" or 23" (option) |
| Suspension: | X-type air suspension with isolator (and lock out), 6" stroke |
| Base Features: | Mid back with adjustable headrest, upper & lower adjustable air lumbar, adjustable bolster support, 3 position cushion adjustment, ICP bar moves with the seat for greater seat belt comfort. |
| Options: | Armrests, memory foam, probax foam, heat, cool, massage, swivel, wide seat cushion |
View All
Close
1 Review
Excellent Seat, Well Built

I had a Bostrom Wide II and was having major back pain. After changing to the Knoedler I have felt a major change in reducing the back pain. Very well built and comfortable.
View All
Close